My Granddaughters' Great-Great-Great Grandmother
The "new year of the trees" is the perfect opportunity to look at the family tree of the intrepid clan into which I have the privilege of being grafted – through my grandchildren.
Tu B'Shvat, which falls this this year on Monday, January 25, celebrates the budding trees, and is marked by planting in our ancient land and ceremonies praising the tillers and the builders that came before us. Over the centuries, Tu B'Shvat itself blossomed with multiple meanings, as it moved from this land to the wider Jewish world and eventually back here as "the new year of the trees."  It seems only fitting tell about one  tiller and builder, a member of the venerable Chizik clan – my granddaughters' great-great-great grandmother Hannah Chizik.
I knew the name Chizik long before our granddaughters' mother (our daughter Maya) married into the family; in fact, long before she was even born. In the memorial room at Tel Hai the Upper Galilee, I would tell visitors the little I knew of Sarah Chizik's life, under her intense and somehow knowing gaze –  how at age 22, she, together with seven comrades (including their leader Joseph Trumpeldor) fought to the death in 1920 to defend Tel Hai farm.
After Maya married Yonatan, Sarah's great-great-grand-nephew, I learned more of the Chizik clan's lore. Lives simply lived, with more than their fair share of everything from youthful shenanigans to scientific research, art, deeds of daring-do and  leadership in gender and Zionist Movement politics in Palestine.
I began to learn more about Sarah's short life than one sad portrait on a memorial wall could convey. They say she was a talented bookkeeper and by age 16 was watching over the family's farm expenses. (I shared this family tidbit with Yonatan's sister Yael, who is a graduate in accounting from Tel Aviv University.) I learned that Sarah was one of eight siblings, the children of Shmuel and Brayna Chizik, who arrived in this country in 1907 from Ukraine, following their eldest son, Baruch, who became a plant expert.
The youngest, Yitzhak, was born in at the pioneering Sejera farm in Galilee and eventually became the "first Hebrew pilot." After earning a master's degree at the London School of Economics, he was also Israel's consul in Chicago. I learned that another brother, Ephraim, left the family's Galilee farm to become a Hagannah commander and was killed defending the Hulda farm in the Judean Foothills during the riots of 1929. Ephraim, Yonatan's grandfather, was named after him.
After following her brother Baruch to Palestine, Hannah studied painting and weaving at Bezalel in Jerusalem, and eventually joined the women's farm at Kinneret (founded by women determined to farm as equals alongside the menfolk, which, it turns out, even among young socialist firebrands was not a foregone conclusion! You can read more about them in my suggested reading below).
In 1921 Hannah went to Vienna to study agronomy and five years later, she founded a women's farm in Tel Aviv, on land leased from the city. Under her leadership, for some 20 years the 12 women at the farm cultivated a vegetable garden, raised chickens and flowers, and sold their produce to the residents of the budding new city on the Mediterranean.
In 1936 a new building in the Bauhaus style was built on the site. It housed a center for at-risk youth, also run by Hannah and in 1943 the "Tehran children" lived there for six weeks. The house was struck on July 9, 1948 during an Egyptian bombing raid on Tel Aviv. In 1951 Hannah died of a heart attack. Finally, in the 1990s building was restored. It now houses various courses hosted by the Tel Aviv municipality. In a March 21, 1997 terror attack, three young women were killed at the coffee shop in the building.
Hannah married Meir Dubinsky, who left Russia in 1913 for the United States and settled in Milwaukee. Yonatan's father, Roni Dubinsky told me that his grandfather's real name was actually Dubovic. But in a classic Ellis Island story, he came in with a group of Poles and everybody else had "sky" at the end of their name, so the clerk dubbed him "Dubinsky."  A Chizik cousin and keeper of the family annals, Ido Barel, told me Meir was considered the black sheep of the family because he insisted on moving to Eretz Yisrael!
Baruch Chizik published a book of botany and plant lore in 1930, called Agadot Tzimhiel.  His niece, Naomi Chizik, told the Jerusalem Post in an interview that one of the legends in the book depicts Moses standing on Mount Nebo on the day he died and feeling a dry plant brush against his leg. He asked God if this was a sign that he, too, would wither away forgotten. God replied: "take some water and pour it onto the plant." When Moses did so, the plant came to life and bloomed as a rose. "Do not fear, Moses. Your memory will be a blessing forever," God said.
There is so much more to tell, but even more to hope for: My little granddaughters, Tamar and Elia Dubinsky, the newest flourishing branches on this family tree, may you grow to help make this land everything your amazing ancestors dreamed it could be.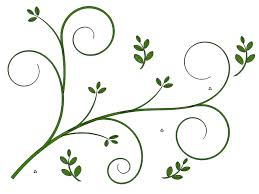 Further reading
The Chizik Clan
http://www.jpost.com/Magazine/Embroidering-the-past
Article by Orit Harel Ma'ariv, April 30, 1987 (Hebrew).
The Women's Farms in Palestine
S.Reinharz,Timeline of Women and Women's Issues in the Yishuv and Israel
http://www.brandeis.edu/hbi/publications/workingpapers/docs/reinharz4.pdf
Pioneers and Homemakers: Jewish Women in Pre-State Palestine, ed. D.S. Bernstein. Albany, 1992.
The "Tehran children":
http://www.yadvashem.org/yv/en/exhibitions/this_month/february/11.asp
https://miriamfeinbergvamosh.com/wp-content/uploads/2016/01/Hannah-and-girls-at-Kinneret-farm-1913-Hannah-fourth-from-left-top-row-1.jpg
503
683
Miriam
https://miriamfeinbergvamosh.com/wp-content/uploads/2019/03/LOGO.png
Miriam
2016-01-24 08:36:34
2019-01-31 09:32:53
My Granddaughters' Great-Great-Great Grandmother